Happy saturday, friends! I hope you're having an amazing day.
Ever since I first saw this tag on Ariel Bisset's Youtube channel, I've been wanting to do it. Ariel is one of my favourite booktubers, and I love how original her content is and how much thought she puts in her videos, and this tag is no different.
The premise of this tag is that you're creating a world of books, and you are the ruler of this world. What things are you going to implement?
So without further ado, here are my answers to the tag questions!
If you were the ruler of books...
What book would you make everyone read?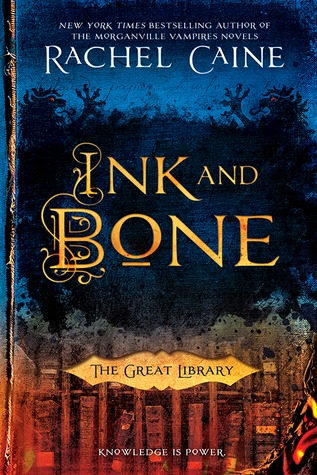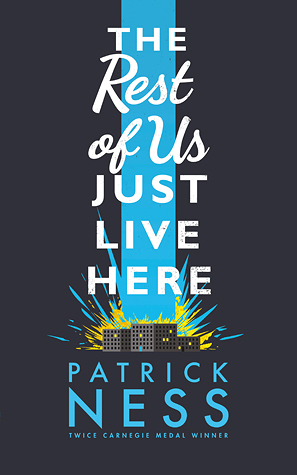 I could go two ways with this one: a book that is just amazing and will get everyone into reading, or a book that will teach everyone some valuable lessons. Why not go with both?
I chose Ink and Bone by Rachel Caine for the 'this will get everyone into reading' category. This book is amazing! The characters are very diverse and all have their own distinct voice, and the setting is absolutely stunning.
For the 'this will teach you some valuable lessons' category, I chose The Rest Of Us Just Live Here. This is not the most exciting book you'll ever read, but it deals with mental illness so beautifully, and just for that I want everyone to read it.
What would you abolish in book construction?
Again, I'm going to go with two answers here, with the first one being stickers on books. I HATE IT SO MUCH. I don't care that this book is going to be a movie, I don't think anyone cares, so just STOP DESTROYING THIS PRETTY COVER WITH A USELESS STICKER OKAY. Please. I would be okay with them putting a temporary sticker on a cover, but those 'permanent' stickers are just not okay.
Another thing I would abolish is the fact that they make books in so many sizes. I only own about 10 hardbacks, and they're almost all a different size. I don't get it, and it just doesn't look good on my shelf, so I would make all paperbacks the same size, and all hardbacks the same size. That would save me from a lot of frustration.
What book would you demote to the library basement to make room for new books?
I've never actually read this book, but I've heard enough to make me never want to see this book, or well, book series, ever again. And that series is the Fifty Shades series.
What cover artist would you commission to make a mural?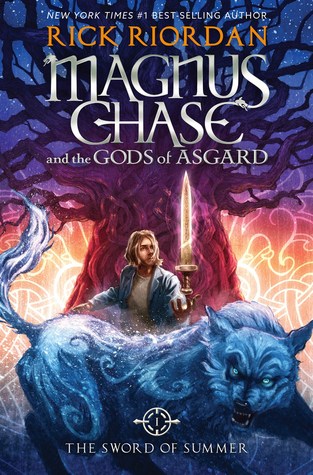 This might be my love for the Percy Jackson series speaking, but I'm going with John Rocco. He designed almost, if not all of the covers of Rick Riordan's books and they're just stunning! I am in love with the way he uses colour and light in his artwork, and to be totally honest, I wouldn't mind a big Percy Jackson mural. At all.
What characters face would you put on a coin?
Ohh, this is a hard one. I'd probably go with Cinder from The Lunar Chronicles by Marissa Meyer, because she's just super badass. She's just very inspiring, and she came a long way, so she deserves to be on a coin!
I'm not totally sure if she'd like to be though, but I think Iko and Thorne would happily volunteer for her.
What book would you award the "Ruler of Books" 2016 Prize to?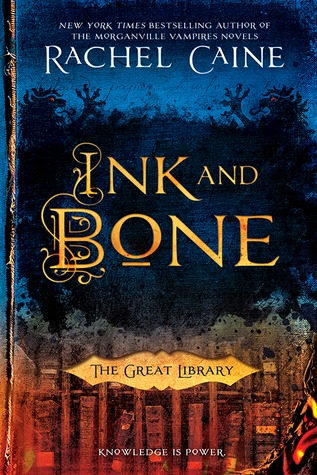 I know I've already used this book as an answer for another question, but IT'S JUST THAT GOOD. My favourite book I've read all year is definitely Ink and Bone by Rachel Caine! The setting is amazing, the characters are amazing, the story is amazing, JUST READ IT.
What author would you commission to write you any book?
This is such a hard question, because I don't really have a favourite author. I mean, I adore Rick Riordan's work, and I will probably read every book he writes, but he only writes the same types of books, and I'm not sure if he could write any book... Hmm, I think I'll go with Patrick Ness for this one! I really like his writing style, and I really think he could write any book. Or maybe Morgan Matson, just because I'd want to see how she'd handle writing a fantasy novel.
This is the part where I'm supossed to tag someone, but I have no idea who so if you want to do this tag, consider yourself tagged!