Ah, book unhauls. They're my favorite thing on YouTube, and I might even like them more than normal book hauls. Why? Good question. I'm not sure. Maybe it's because they motivate me to clean my own shelves, or maybe because they debunk the popular 'the more books the better'-term. But whatever it is, I love them, and that's why I didn't want to keep my own unhaul from you.
The Da Vinci Code by Dan Brown
Why? Well, this is one of the first books I bought when I started getting into booktube. I bought it just for the sake of having books on my shelf, just like those amazing booktubers. I had no idea what it's about, and I actually still don't, but I know I have 0 interest of reading it.
It's also a mass market paperback, so it looks awful on my shelf, haha.
Winger by Andrew Smith
Why? I actually looked on Goodreads and I can't believe I gave this 4.5 stars! It was probably because of the shock factor of the ending, but looking back on it I really really hate this book. The MC was very annoying, and the LGBT-themes were very problematic. So, yeah, bye bye Winger!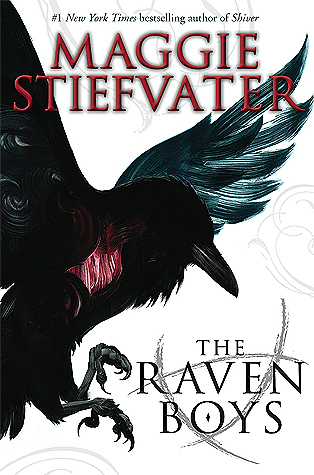 The Raven Boys by Maggie Stiefvater
Why? I can already hear diehard The Raven Cycle fans screaming in the distance, haha. I am getting rid of this book because reading it made me feel super uncomfortable. Because of my faith, reading anything with ghosts and paranormal stuff like that just feels wrong. I don't want to do it. I'm really glad if you like this series, but it's just a no-go for me. And besides, reading an entire book while feeling uncomfortable isn't a lot of fun.
Divergent by Veronica Roth
Why? This is my second copy of Divergent! I'm only getting rid of it because I've got the other editions. I bought this in a bookstore once, but buying the other 2 books in the series in this version was a lot more expensive than buying the boxset of the other editions.
I'm actually fairly certain that I'll part with the entire Divergent series one day, but I'm not ready for that to happen yet.
Reached by Ally Condie
Why? I was borrowing the Matched series from a friend, but she didn't have the third book yet so I bought it for myself because I couldn't wait to see how it ended. So, now I've only got the third book in the series, I don't want to buy the other 2, and I have no need to re-read it, so away it goes!
What I Thought Was True by Huntley Fitzpatrick
Why? This one isn't in the picture because I already gave it to a friend who wanted it, but I really didn't care for this book. I DNF'd it at 300 pages, and I was so incredibly bored. I might have loved it if I tried again, but I have too many other unread contemporaries.
What is one book you'd get rid of, if you had to choose?